AMS: PGLRG, The Holly Martins, Fellow Hominids
$5 – $15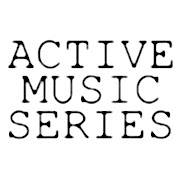 Active Music Series Presents
PGLRG, The Holly Martins, Fellow Hominids
PGLRG plays MAP SCORES: el pueblo de nuestra senora la reina de los angeles del rio porciuncula
PGLRG
claudia la rocco – voice, projected text
aurora josephson – voice
danishta rivero – voice, electronics
kim nucci – baritone saxophone, electronics
david boyce – electronics
thomas dimuzio – electronics
tim perkis – electronics
sharkiface – electronics
gabby fluke-mogul – violin
crystal pascucci – cello
lisa mezzacappa – bass
john shiurba – guitar
kyle bruckmann – oboe, english horn
sarah cargill – flute
cory wright – Bb clarinet
matt ingalls – bass clarinet
tom djll – trumpet
jon raskin – alto saxophone
jacob felix heule – percussion
suki o'kane – percussion
karen stackpole – gongs
mark clifford – vibraphone
evelyn davis – keyboard
phillip greenlief – compositions, conductor, tenor saxophone
plus special guests tba!
on the occasion of his 61st anniversary around the sun, phillip greenlief is composing a new work in his MAP SCORES series for the city of his birth entitled EL PUEBLO DE NUESTRA SENORA LA REINA DE LOS ANGELES DEL RIO PORCIUNCULA for PG LRG. the cartography for this new work utilizes pre-settler maps of the LA basin and shoreline to create a central score for all large ensemble members to use. each of the sections will receive an additional map: transit maps (percussion), waterway maps (electronics), air quality maps (strings), city park maps (winds), and selected tourist narratives for voices.
THE HOLLY MARTINS
Named after the main character in the classic postwar film, The Third Man, The Holly Martins is a trio of Bay Area musicians dedicated to exploring the boundaries of jazz-infused improvised music, but without the trappings of a traditional "rhythm section". This configuration requires each individual to simultaneously take on multiple roles typically assigned individual players (soloist versus accompanist), thereby promoting more open-ended explorations of the material. Kasey Knudsen- alto saxophone, Eric Vogler- guitar, Lorin Benedict- voice.
http://lorinbenedict.com/music-103.html
FELLOW HOMINIDS
Fellow Hominids is the most recent project of saxophonist and composer Cory Wright, featuring jazz and improv veterans John Schott and John Finkbeiner on guitars and Jordan Glenn on drums. The compositions run the gamut from meditative and minimal to sharply tailored grooves to blunderbuss attacks – a piece might provide a wide open field, a tight rope, or a wrestling pit for the group's interactions. These four Bay Area musicians have played together in a wide variety of settings and configurations over the past 15 years and a feeling of camaraderie and playfulness informs all of the band's impulses and musical decisions.
DOORS @ 8
MUSIC @ 8:30
NOTAFLOF
$5-15 DONATION