Oddities and Steeze: Closing Reception
Free Entry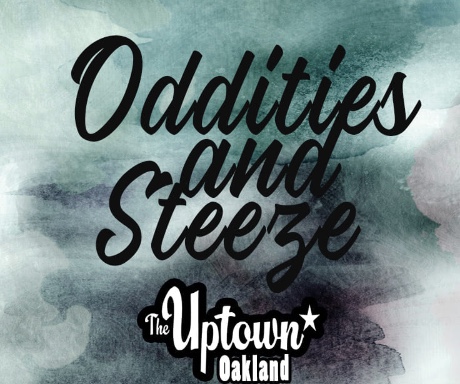 The Uptown brings you…
Oddities and Steeze Closing Reception
Come take a last look at the installation from Maska up at The Uptown Nightclub, along with psychedelic festival styles from Dustin Derego and Irie G. Included in the artistic eye candy are a few display only pieces from Uncle B, and Dustin's collabs with Malcolm Blaisdell and Jared Roses.
Musical entertainment from Dalfin, Shadow Spirit, Self Dustrukt, Dooby, and Elevene taking you on a tour of trap/ bass/ dubstep/ DnB/lofi/ and hip-hop beats from all eras.
Catch the Art, Music, and Strong Drinks!
Art by:
Maska
Dustin DeRego
Irie G
Music
hosted by Dream Team:
Elevener- 9-10pm
Self Dustrukt- 10-11pm
Dalfin- 11-12pm
Shadow Spirit- 12pm-1am
Dooby- 1am- 2am
Good Vibes Only, 21+ and free